I hope everyone had an awesome weekend!
Friday
- 25 minute run (in the cold!!) with
BMatt
- it's awesome/ encouraging how much easier certain routes feel now! There was one 2 mile loop I'd do that I found challenging and it felt
way
easier after 7 weeks of training under my belt! We finished at 2.59 miles, so our pace was a little faster than the 10min/mile we're expecting to do for the half! yay :)
Later, Becky & I went to Target. I'm jealous because she walked out empty handed and I spent money but it was well worth it.. ZICO was on sale: 2 for $8 rather than $4.99 each and I simply couldn't pass it up! I also tried an iced Hazelnut Macchiato from Starbucks because I bought my first Groupon ever - $10 Starbucks for $5 wooo! As someone who loves iced caramel macchiatos, I definitely recommend the hazelnut - it wasn't really as sweet and super delicious!
I finished "The Fault in Our Stars" by John Green!
I wasn't crazy about it at first, but I read a lot of it in the car home from Orlando so I kinda stuck it out. I'm so glad I did! It was an awesome book that everyone should check out!
I also attempted to recreate the Butter Beer from Universal with Brian. This was absolutely the biggest cooking fail I've ever had. We followed recipe #1 from
here
, except we couldn't find the rum extract... I'm not really sure how much of a difference it would have made but ours tasted like straight up
butter
. It was
AWFUL
, and it was even more awful trying to get the taste out of our mouths. Bleh, I guess we'll just have to go back to Universal if we want butterbeer again!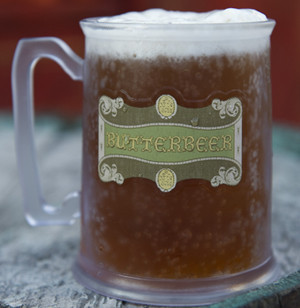 my dreams of this were crushed.
Saturday- 8 mile run!! I forgot to mention that Friday Becky & I went to our local running store and asked about fuel! We ended up getting a few things to try and compare on our long runs before the half. About 60 minutes in, I took a Blueberry Pomegranate GU and it actually wasn't as terrible as I thought it would be! I'm not sure how much of a difference it actually made, but I didn't really feel tired after I took it so I think that's good? It was a little awkward though because I tried to run and take it and I ended up getting it like all over my face... that slowed us down a little. Not to mention we hit pretty much every light, but that's okay!
After we all showered and got ready, we headed to Subway to get dinner on our way to see CARRIE UNDERWOOD & HUNTER HAYES!!
parking lot chillin
yay!!
Hunter Hayes
Carrie!!!
Carrie on the flying stage
Hunter & Carrie singing "Leave Love Alone"
It was such an awesome concert, Hunter & Carrie were both soo good! Can I just be Carrie Underwood/ her best friend, please?!
In September my roommates and I went to see Brad Paisley! His fake Carrie had us totally fooled, everyone was freaking out because it looked like she was really there! Carrie's fake Brad was not nearly as tricky. Thank goodness, I'm not sure my heart could handle that kind of disappointment again ;)
Remind Me - Brad Paisley
Remind Me- Carrie Underwood
Sunday
- The super nice spring weather from Saturday is long gone - it snowed.. And I did/ attempted to do a lot of homework and listened to Carrie/ Hunter so I could relive the concert in my mind :)
I hope you all had a great weekend!!!
What's the best concert you've been to?
Any running fuel recommendations?!